Your organization rolled out involve.ai -- now what? While every team has unique data-driven strategies, starting each day with this four-step approach can help all involve.ai users succeed.
1. Goals & Grouping
What is your highest priority for the day?  An Account Manager might be most motivated to check on accounts with upcoming renewal dates, whereas a CSM may be most eager to help struggling accounts. Depending on your goal, filter or sort your dashboard to prioritize accounts.
2. Review the data
Skim through the involve.ai Health Scores for the remaining, visible accounts. Scan the dynamic data columns (the green, red and gold fields) to review what types of behaviors are impacting health scores and, if needed, turn on the detailed view to see specific data sources and metrics.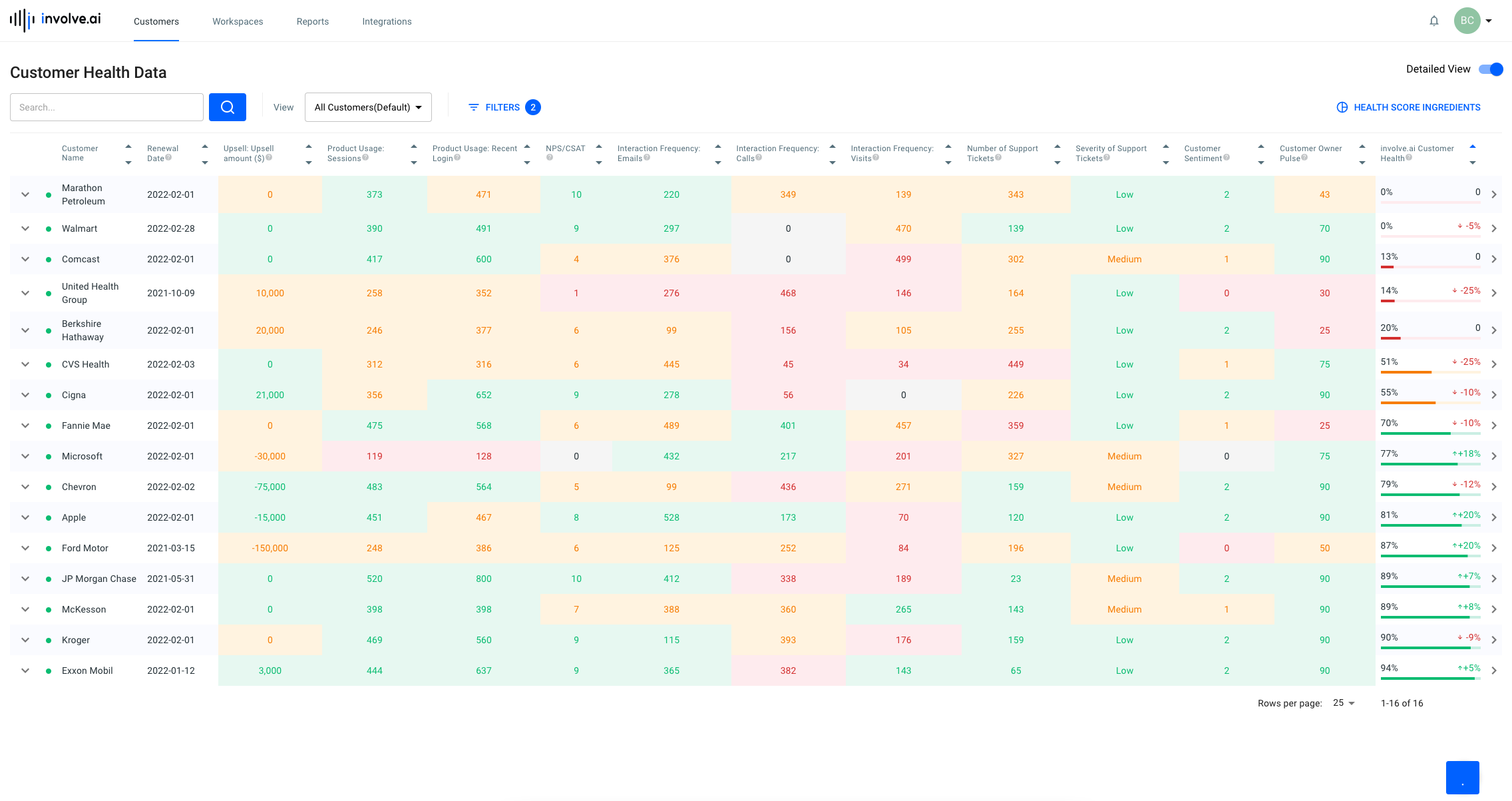 3. Open additional details
Slide open additional account details (click > at the end of an account row) to review sentiment and trends for specific customers, provide feedback on health score accuracy, and see suggested actions for that customer. If the suggestions seem right to you, convert them to tasks.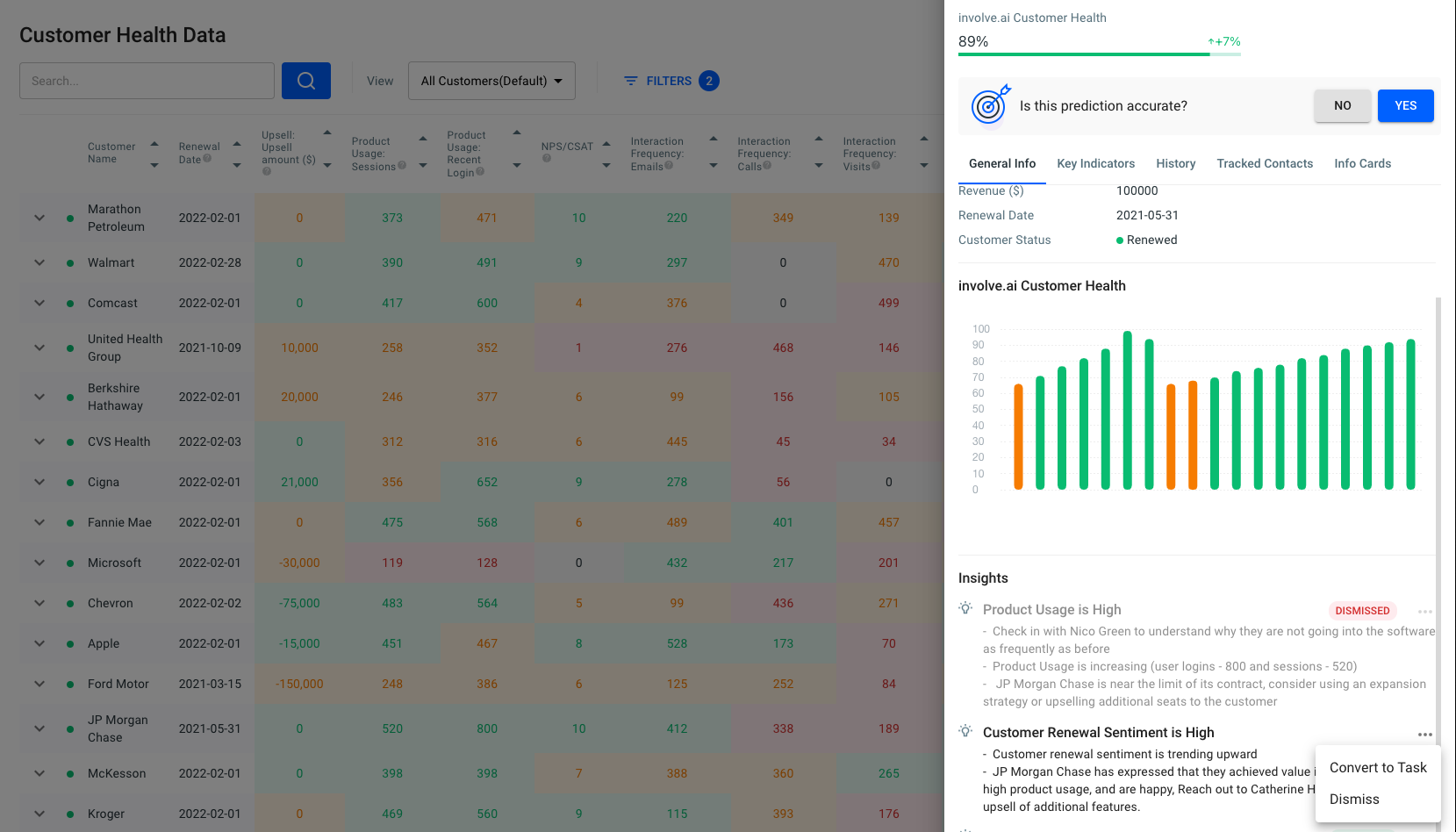 4. Work your plan, collaboratively
Once you've completed your dashboard review, move into Workspaces (or, if you use a different system of action, to wherever you track tasks). Review the project board for in-progress tasks or to-dos and label, add notes, assign to teammates, and / or move to different columns depending on status. Make sure to review your tasks regularly as a team to stay aligned.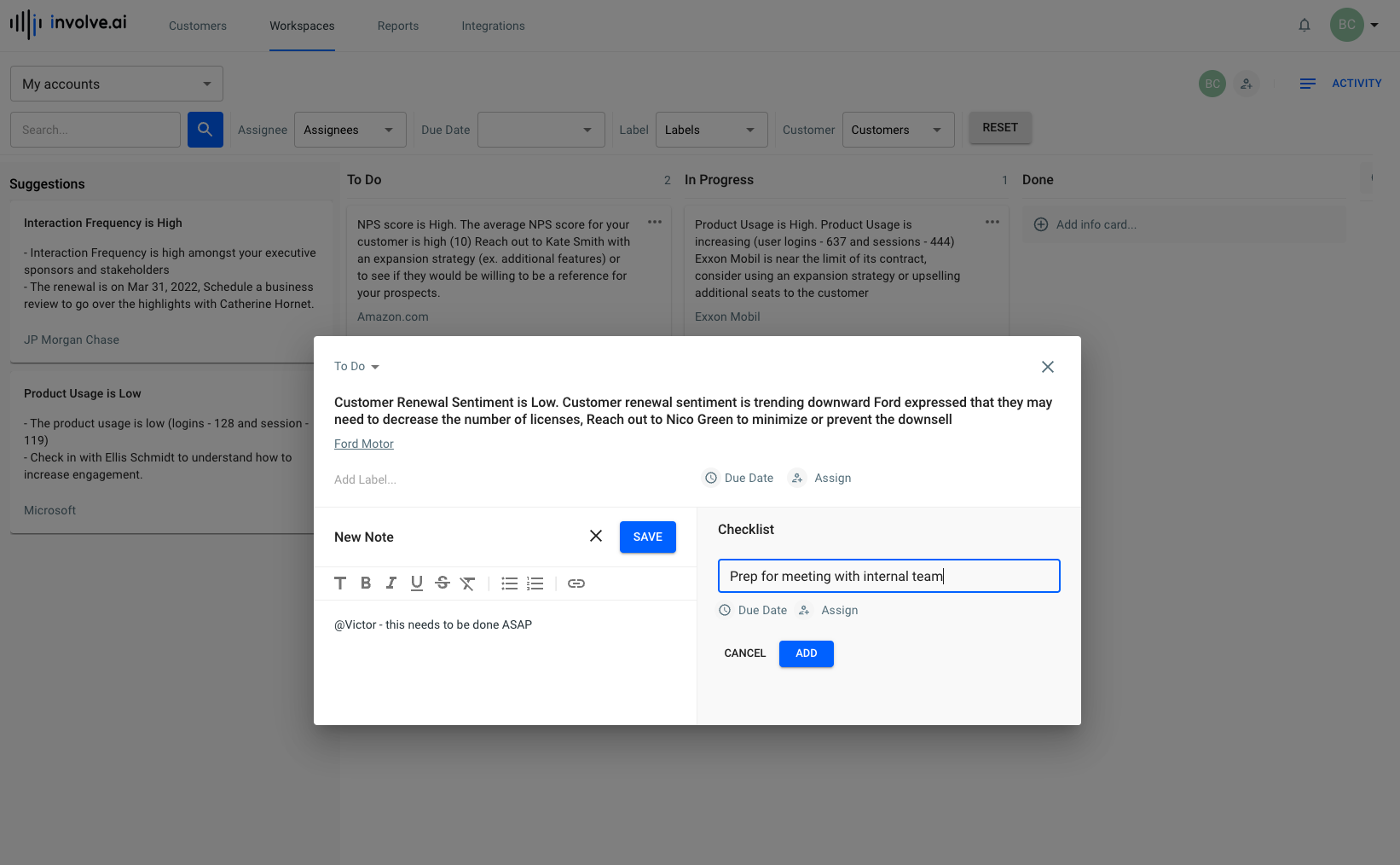 Use data to guide your actions, and watch your customers' health and success GROW!